View all posts
Providing the Best Customer Experience in the Ozarks
07/07/2023
By: Michael Miller, Chief Operating Officer and General Counsel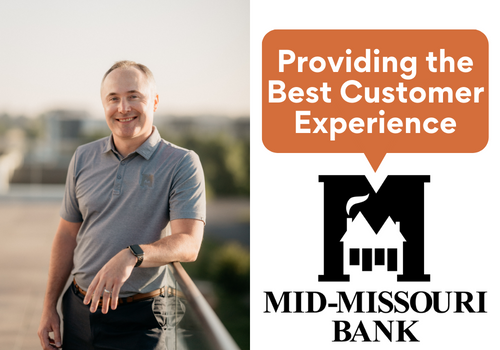 Mid-Missouri Bank is streamlining operations and improving our customer experience through speed, accuracy, and convenience. We have partnered with best-in-class providers to optimize our solutions and improve the process for our accountholders. Mid-Missouri Bank seeks to provide the optimal balance between in-person consultative sales and industry-leading digital tools, based on our customers' current needs.
MidMo Bank's in-location account opening software utilizes an integrated solution that facilitates new account documents in the most efficient manner. This allows customers to receive the personalized experience they are looking for without monopolizing their time.
Our soon-to-launch digital account opening solution will enable existing and prospective customers to open accounts more efficiently. We are able to use this technology to deliver fast and accurate application decisions without sacrificing security. The customer funded accounts are up and running quickly and customers can now bank how and when they wish.
Utilizing these innovative technologies has reduced barriers to financial health and promoted financial freedom for our customers, giving them more of their time back to live, work and play.