View all posts
Best Mortgage Team in the Ozarks!
03/08/2023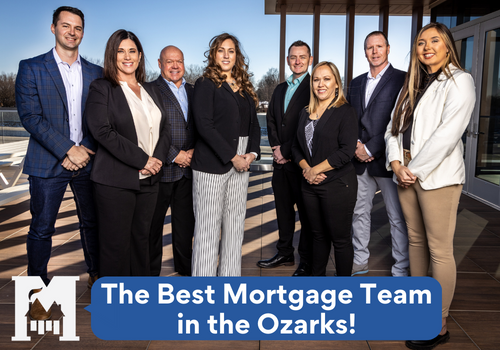 Homebuying season in the Ozarks starts soon and Mid-Missouri Bank is proud to offer three additional mortgage options to help homebuyers adjust to the fluctuation of interest rates affecting our housing market. Our experienced team of residential lending experts will provide you every available option and tailor the right product to fit your family's needs precisely. Get started today at www.ApplyToMidMo.com.
Buy a home with a MidMo Bank mortgage and we will provide a certificate for up to $2,000 paid lender fees to refinance if rates should drop within 24 months of closing.

MidMo Bank has mortgage options to temporarily lower rates for the first 1, 2 or 3 years. This flexibility to adapt to the market over the next up to 36 months is an option added to the standard 30-year fixed rate loan.

Lock in your rate and find the perfect home in 60 days or less. This protects you from higher rates while you look, while also allowing you to take a lower rate if rates drop while you're finding your home.